Fortune's Favor
Escape Sacramento's newest game is……FORTUNE'S FAVOR
Happy Saint Patrick's Day from all of us at Escape Sacramento. We hope you remembered to wear your green today and are fixing to have some corned beef and Guinness (only if you are old enough). Due to the occasion, we wanted to announce our newest game experience coming soon that dives into the Celtic world, lore, and most importantly…luck!
The Story:
Have you felt a bit unlucky lately? If so, it isn't just you. If you've followed our social media teasers, we have been following clues left behind by a researcher named Scott Mandrake. He claims to have discovered the source of the world's recent misfortune and took off to restore its proper place. His final clue led us to an enchanted hollow outside a blocked-off cave. This is where you come in…
We found Scott's messenger bag but Scott, himself, is nowhere to be found. We need you to decipher the clues, track down where he disappeared to, and most importantly…finish what he started. We have a feeling something is responsible for all of it. Oh, also if you happen to find some winning lotto numbers, please bring those back too.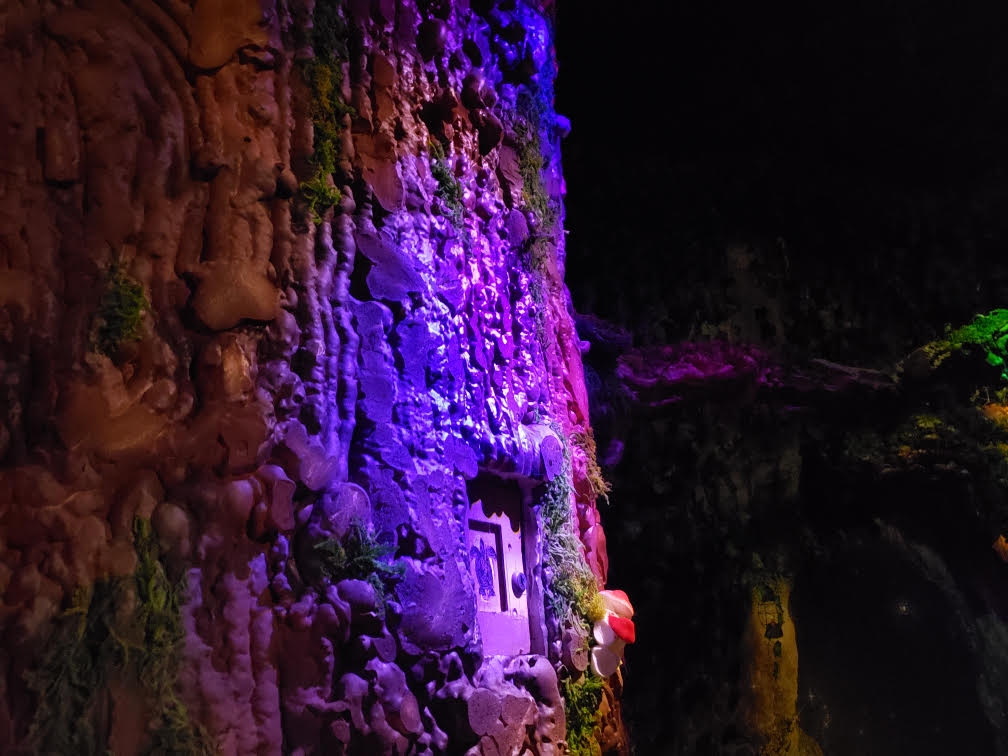 The Design:
We think escape artists both new and old alike will really appreciate how pretty this game is. The team has put a lot of love into this next game and it really shows. We have wanted to put more of an emphasis on immersion with our experiences and we are happy with how the craftsmanship and lighting are coming together to create this new world for players. Not only does it look pretty, we have some awesome new puzzles we are introducing with this game that we can't way for players to try! We have had a blast coming up with interesting and creative puzzles that will mold to the theme of the room. It's really a "top down" approach!
An added bonus to this game is that we decided to partner with the fine folks over at StrategIQ Exit to help create a truly thematic and awesome puzzle to incorporate in our room. Their handiwork is unparalleled and we could not recommend them more to any Escape Room owners out there looking to "level up" their escape rooms. You can contact them at strategiqexit@gmail.com with your inquiries. If you have a vision, they can make it happen!
Adding to the collection:
With Fortune's Favor, this will technically be the 10th game we have put out if you include our limited time promotional games like Date Night that we did on our side yard for Valentine's Day or Wreck Havoc, our onsite corporate team-building game (shameless plug…call us for your next event!). We have had such a wide variety of themes and we think this next one takes us in, yet, another wildly different direction. Fortune's Favor will join The Seance and The Space Station as our current trio of experiences available for booking, replacing the room where The Heist and Santa Vs Gryla were housed. It is yet to be seen on where the difficulty measure will lie for this game. We are anxious to see if it'll land as our easiest or perhaps most difficult game to complete yet! Only testing and time will tell.
Hidden Mysteries:
For the enthusiastic escape room player, there might be a bit more to this game than meets the eye. The clever ones who seek might uncover a bigger mystery than the walls of this game can hold. There are plenty of clues and puzzles to solve, but escaping is just the beginning…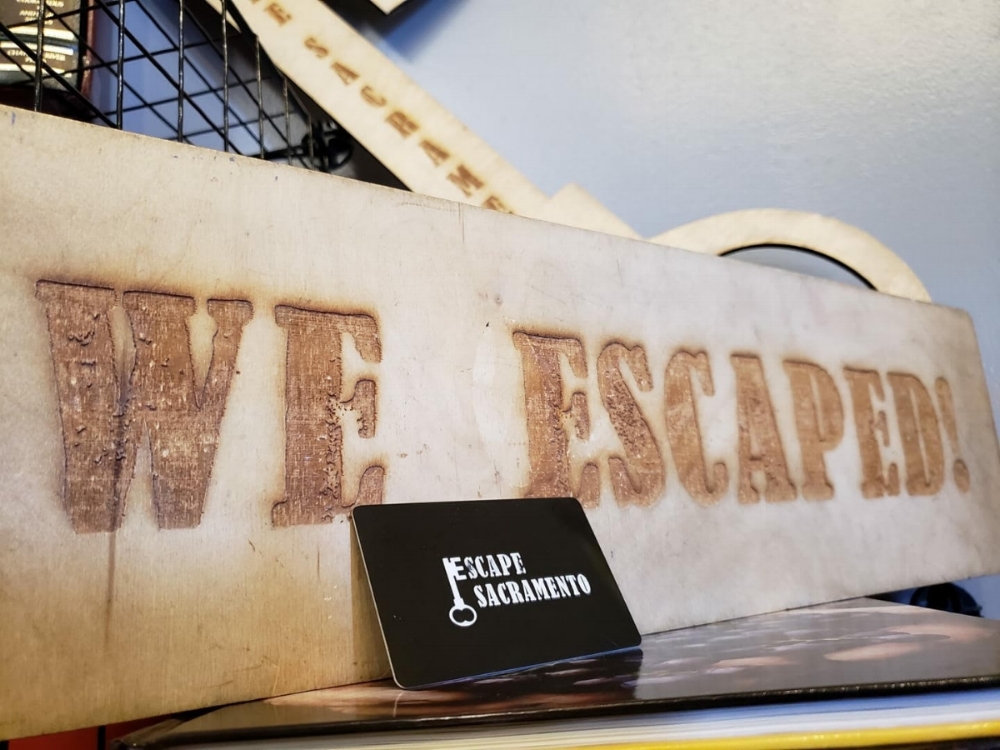 Gift cards available now!
When can we play?:
Fortune's Favor will be opening in April and will be available to book soon. In the meantime, know someone who loves Escape Rooms? Why not give them one of our Gift Cards to come experience it first!
March Madness Puzzle Tournament happening now!
Leading up to the release of our new game, we kicked off our first ever March Madness Puzzle Tournament! 16 teams entered to win a chance to be one of the first teams to test out the new game. Each week, teams receive a puzzle to complete via email and the first team to answer correctly advances to the next round! We just concluded our first round yesterday and it will continue to the end of the month. Tune in and root for your favorite team!